This is a soft and feminine template. It has a filter glow heading but the zip file comes without the filterglow code in case you use other browsers besides IE.
The images are included with the zip file. They are hosted but safer to host them yourself.
Click image for preview.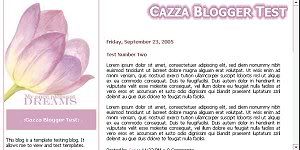 Download Zip File
Here