This template is a BDSM or D/s theme. A template with a girl in chains around her ankle with flower vines.
Click Image For Preview. Preview is on screen res of 800 x 600.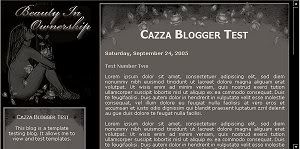 Download 800 x 600 Zip File
Here
Download 1024 x 768 Zip File
Here
Thank you to all those who left comments here. You guys truly rock!!
Caz